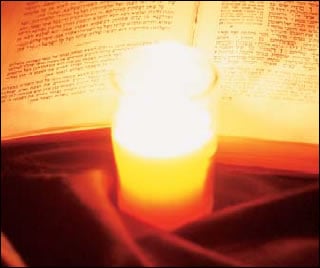 During the High Holidays, The doors to heaven are open to all… so are ours!
Join us for traditional High Holiday Services blended with contemporary messages and insights in a warm and welcoming environment.

SPACE IS EXTREMELY LIMITED. RSVP IS REQUIRED!
Click here to RSVP!

Please note the following Covid 19 guidelines  - While we have made the decision to open Chabad Jewish Center for the High Holidays we are taking the COVID-19 situation very seriously and have implemented procedures to ensure everyone's safety to the best of our ability.

Please do not attend if you feel even slightly unwell (coughing or sniffling) or if you have been exposed to someone who is a possible COVID-19 carrier.

· The chairs will be set up 6 feet apart and we request that you refrain from moving them. · Children should only attend if they can remain seated with their parents. (The children's room will be closed). There will be a child/family friendly outdoor service with shofar blowing on Sunday Sept 20th. Click here to view.
· Everyone (including older children) should wear a mask or face covering. (We will provide masks if needed).
· Nobody currently ill or recently ill may attend (including if a family member or roommate are/were ill).
· All door handles and frequently-touched surfaces will be sanitized before and after services.
· There will be no refreshments or kiddush lunch.
· Anyone above 65, or immunocompromised should consult with their physician before attending.

If you have any questions or if you wish to seek further clarification, please feel free to email or call.

Whether your background in Jewish prayer and practice is extensive or limited, the services will leave you feeling enriched,connected, uplifted and energized to start your new year off in a most meaningful way.
No membership, or payment is required to attend services but RSVP IS REQUIRED. Donations are greatly appreciated!